Delivering Winning Smiles all over The Valley
A world-leader in orthodontics, located right here in Greater Phoenix
Who We Are
For over 20 Years, Dickerson Orthodontics has been helping our patients own winning smiles right here in Phoenix, Arizona. Dr. Todd Dickerson – aka Dr. D – holds many honors and achievements in the orthodontics space. Dr D. is an author, inventor, international researcher, international lecturer and expert in accelerated orthodontics. Orthodontists in North and South America as well as Europe use products based on his patents.
He combines this wealth of knowledge with 2+ decades of experience to help you get a smile you love faster and easier.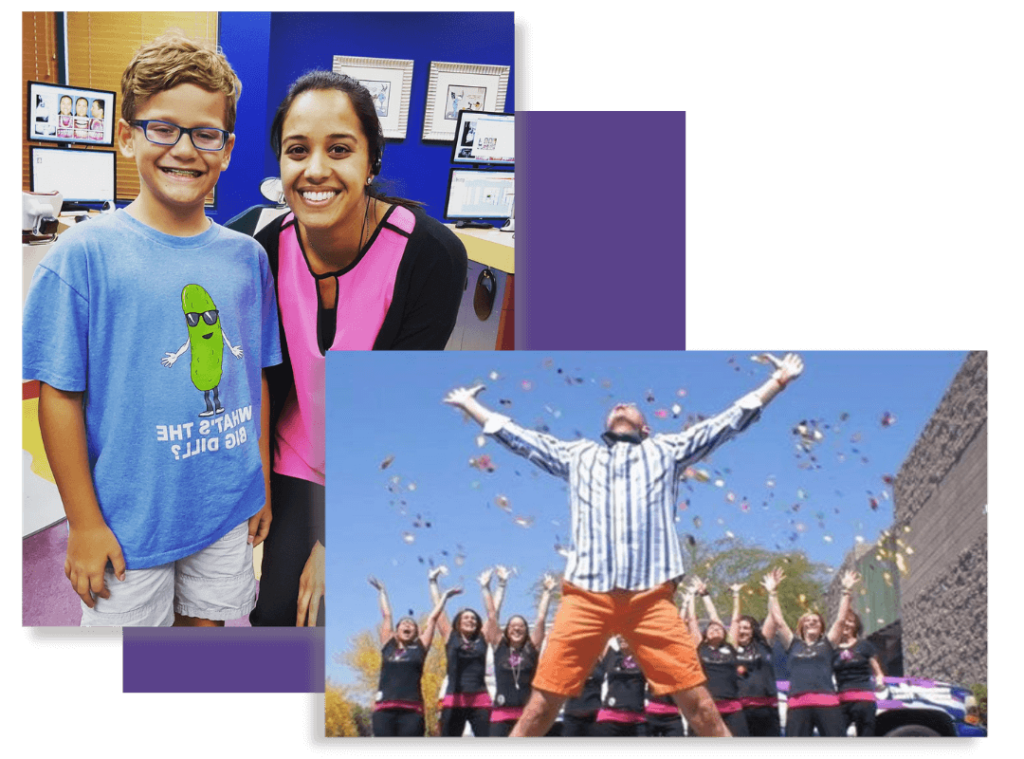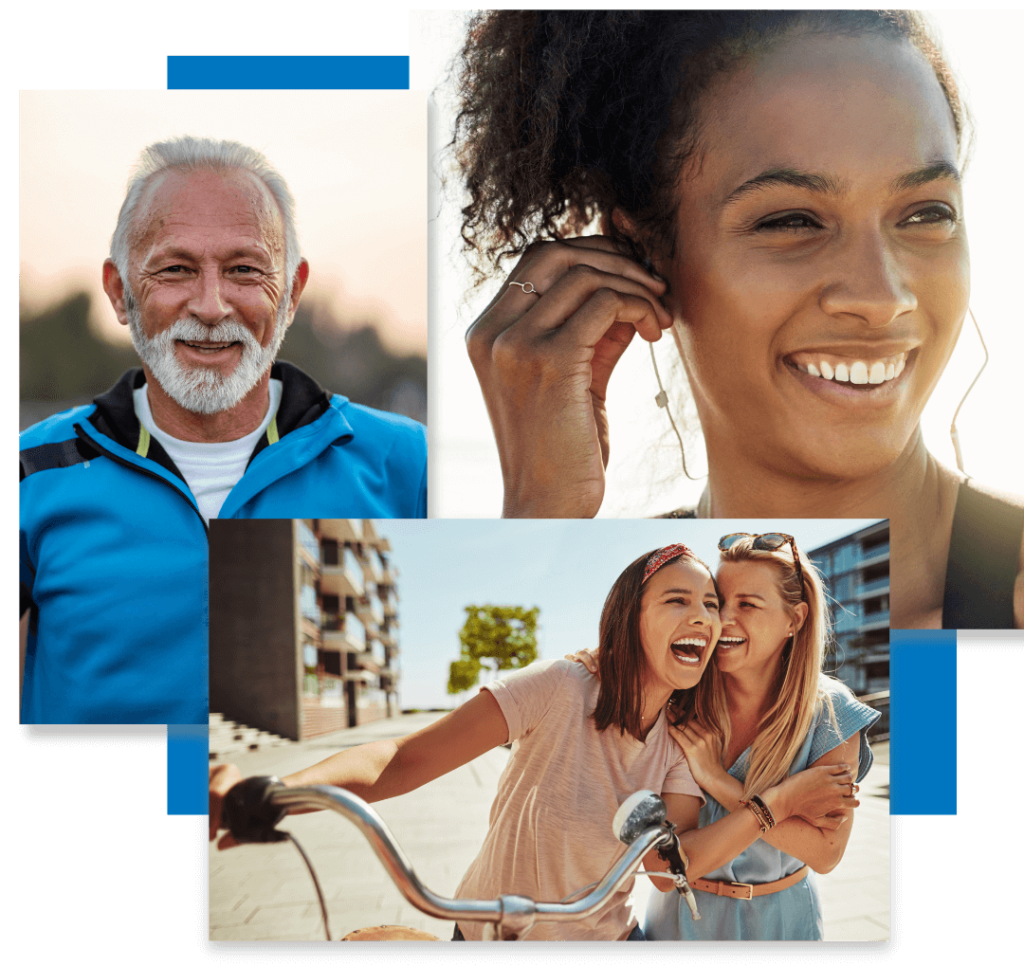 We're Here For You
Get your winning smile faster
We believe it should be easy for you to get the smile you want. And it shouldn't take years either. At Dickerson Orthodontics, we've designed every part of your experience to be simple, clear, and fast – while still delivering you world-class results. The outcome is that our patient's average treatment time is about 50% faster than industry averages for standard Invisalign or braces.
Most of our patients finish orthodontic treatment in closer to a single year.
Each member of our staff is highly trained and cares deeply about your success. Because that's what makes us smile. Our patients also enjoy fewer appointments, more comfortable treatment, and 1-on-1 service from our in-house world-leading expert, Dr. D.
Ronda M.
The staff and Dr. Dickerson are the best! They care about you and take good care of you! I recommend them to everyone I know! Love these guys!
– Ronda M.
Jonathan V.
Great place to get your teeth straightened. It's been less than a year, and I'm almost done. Holy moly Batman, that was fast. I'm no longer embarrassed to show my teeth when I smile. Dr. D is an awesome guy. I didn't feel judged once, even though my teeth were so bad.
– Jonathan V.
Hussam A.
Dr. Dickerson and staff are absolutely awesome! I would highly recommend him for anyone looking for orthodontic services. Dr. Dickerson is highly detail oriented and your results will be nothing short of amazing smile!
– Hussam A.
Rodney C.
This place is great. I took my 7 year old daughter here. The office is extremely kid friendly and fun. They even give their patients a free ice cream cone before they leave. Lucky to find such a good place!
– Rodney C.
Our Locations
Our Phoenix/Paradise Valley location of Dickerson Orthodontics is fully equipped for helping patients of all ages get their winning smiles and straight teeth. Whether you're interested in Invisalign or braces, we're ready to help you get great orthodontic results faster and easier than standard practices in Phoenix. Oh, and you have to try the frozen yogurt to-go.
Known for its light art on the walls, Chandler provides patients with a relaxed, fun atmosphere for achieving a smile you love. Like at all our locations, you'll enjoy the benefits of highly-trained staff, 1-on-1 focus from Dr. D, and faster results for Invisalign and braces treatments. And yes, there's frozen yogurt to-go.
The sports theme at Dickerson Orthodontics in Arrowhead is our way of telling you that we're serious about winning results – just like your favorite team. As with all of our locations, there's plenty of space and support, so that can feel safe during your orthodontic visit. Though we want your visit to Dickerson Orthodontics to be enjoyable, we take your health and your smile very seriously. You'll get results with Invisalign or Braces faster than standard orthodontics in Phoenix.
World-class expert orthodontic service without leaving Scottsdale? That's right, you can have it when you come to Dickerson Orthodontics. Dr. D is a world leader in the orthodontics space with over 20 years of experience, and with his combination of knowledge and experience, we're ready to get you the winning smile you want. Invisalign and braces are both options at Dickerson Orthodontics and we'll help you make the decision that's right for you.
Own Your Winning Smile
Get a Free Consultation
We believe it ought to be easy for you to get a smile you love – so we've made every part of the experience with us fast, simple, and clear. Starting with your initial consultation. Many places charge for an initial orthodontics consultation, but you deserve a winning smile. Book a free consult with us and we'll help you understand your options, what it will cost for braces or Invisalign treatment, and what your smile can look like after Invisalign or braces.