Invisalign Phoenix
50% Faster – World-Class Smiles –
Right Here in PhoeNix, Arizona
Don't buy into old myths: getting your winning smile shouldn't be complicated. Make it simple, fast, and comfortable when you go with Invisalign Phoenix at Dickerson Orthodontics.
Invisalign is the most advanced clear aligner system in the world. At Dickerson Orthodontics, it's also faster and easier than what you'll find elsewhere – 2x as fast, or more. We've got locations all over the Greater Phoenix area to save you time, and proven technology that gets you the smile you want faster with up to 75% less discomfort.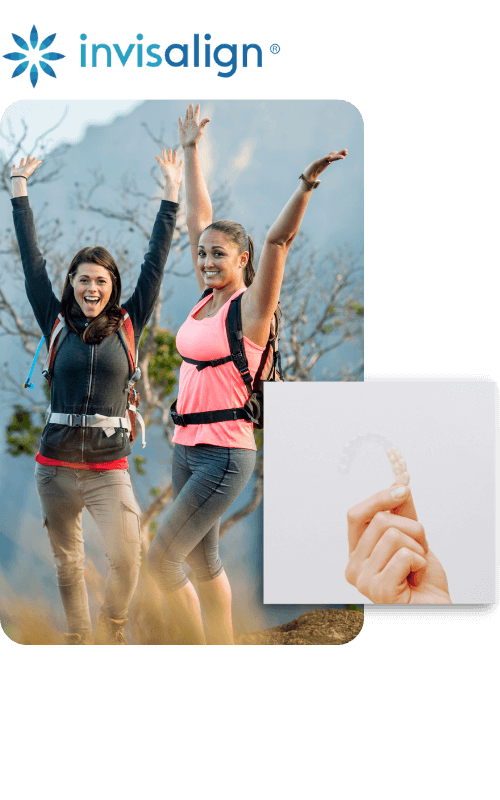 Avoid the Hassle and Waiting – Choose Invisalign Phoenix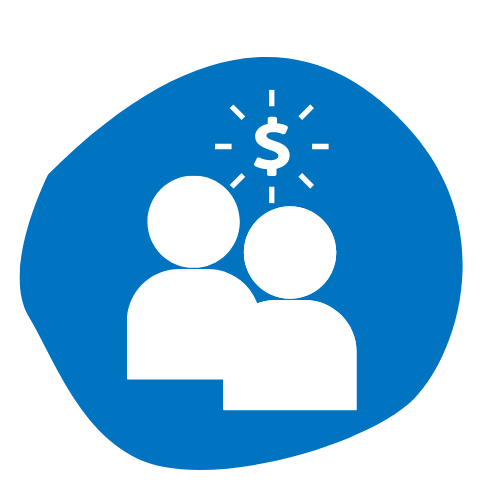 Get A Free
Consultation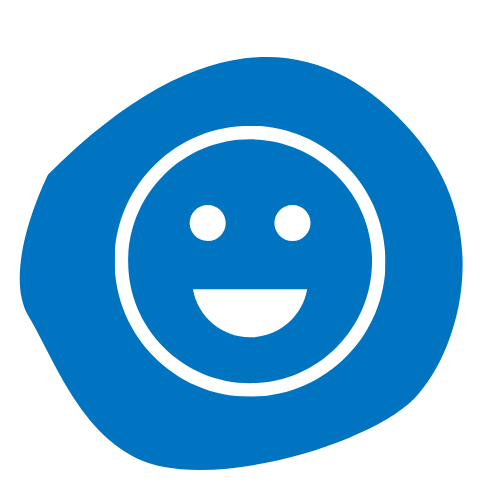 Own Your
Winning Invisalign Smile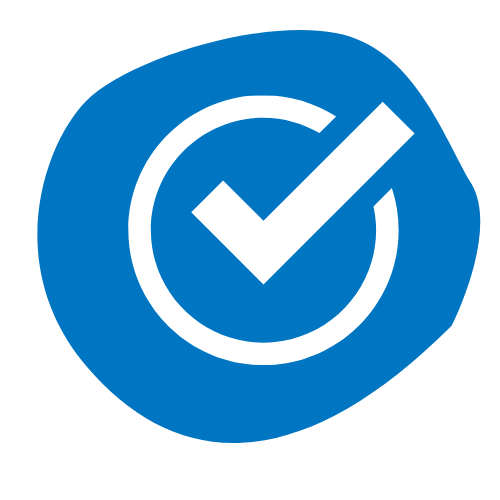 Get Back to Enjoying
Life – Faster!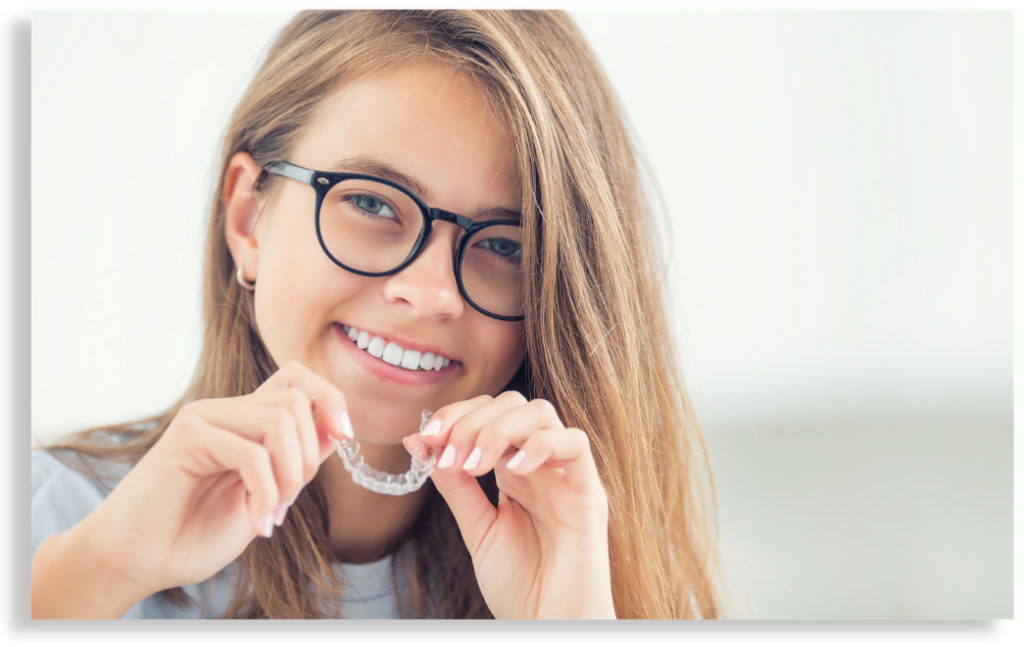 Winning Smiles 50% Faster
Faster Treatment – Less Pain – Fewer Appointments – World-Class Experts
Don't wait years to get your winning smile – most of our patients finish in closer to a single year. That's 50% faster than standard Invisalign and braces treatments that can take up to 2 years on average, or even longer. Our patients also enjoy fewer appointments, more comfortable treatment, and 1-on-1 service from our in-house world-leading expert, Dr. D.
Avoid the hassle and headaches – go with Invisalign.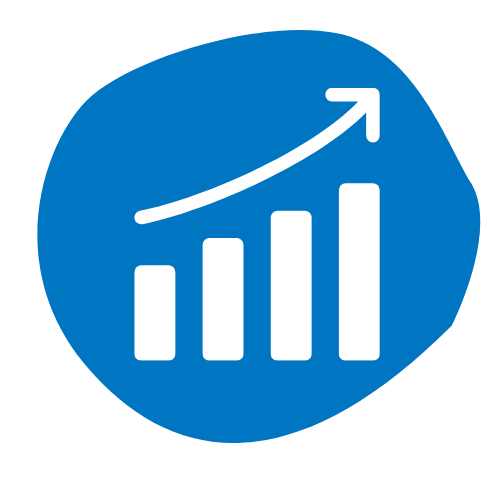 Faster Invisalign Treatment
We use proven technology that, when combined with Invisalign, can reduce your orthodontic treatment time by 50% or more. OrthoPulse is clinically-proven to accelerate teeth straightening and treatment time, reduce discomfort, and deliver excellent smiles. It is fast, safe, and easy to use.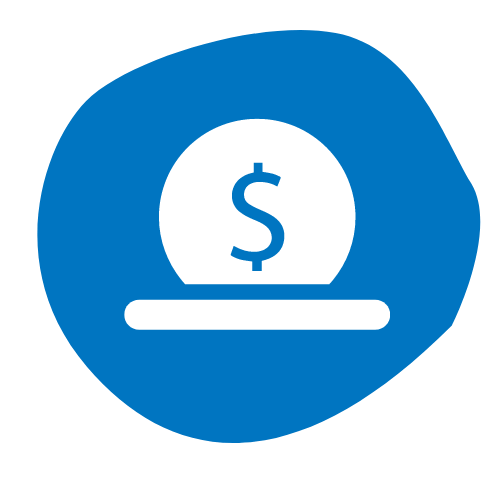 Fewer Invisalign Appointments
Thanks to OrthoPulse, your Invisalign treatment time is reduced dramatically. That means fewer appointments you have to squeeze into your schedule. We can monitor your progress during treatment without needing you to come in for office visits nearly as often as you'd need to elsewhere. Get the same great results with less hassle.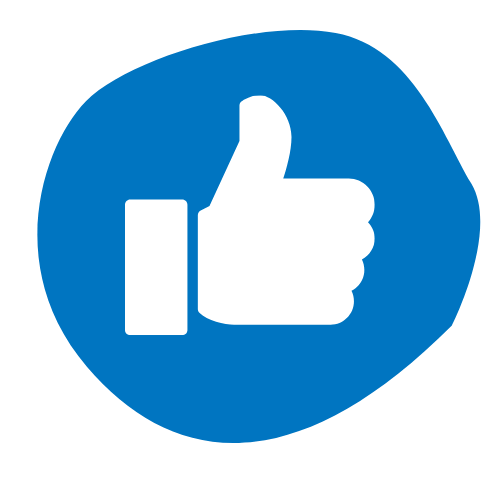 An Experience You'll Enjoy
We take your smile very seriously, but that doesn't mean your orthodontic visit has to feel serious. Actually, we believe the best orthodontists are the ones who bring a smile to your face. Each member of our staff is highly trained and dedicated to giving you the best in orthodontic care and comfort. We don't just care about your smile, we care about you.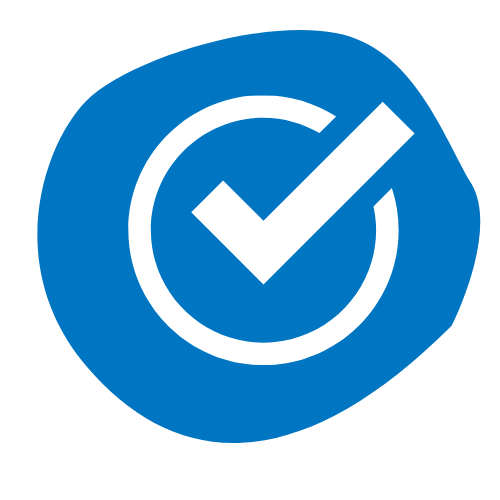 Get A Free Consultation
We believe getting your winning smile should be as simple and accessible as possible. There shouldn't be anything mysterious about the cost of Invisalign – you deserve a clear price. So we don't charge you for an initial consultation. Many offices do. Schedule a free consultation and you'll get 1-on-1 focus from Dr. D, and clear answers about prices and insurance.
Invisalign Reviews
Ronda M.
The staff and Dr. Dickerson are the best! They care about you and take good care of you! I recommend them to everyone I know! Love these guys!
– Ronda M.
Jonathan V.
Great place to get your teeth straightened. It's been less than a year, and I'm almost done. Holy moly Batman, that was fast. I'm no longer embarrassed to show my teeth when I smile. Dr. D is an awesome guy. I didn't feel judged once, even though my teeth were so bad.
– Jonathan V.
Hussam A.
Dr. Dickerson and staff are absolutely awesome! I would highly recommend him for anyone looking for orthodontic services. Dr. Dickerson is highly detail oriented and your results will be nothing short of amazing smile!
– Hussam A.
Rodney C.
This place is great. I took my 7 year old daughter here. The office is extremely kid friendly and fun. They even give their patients a free ice cream cone before they leave. Lucky to find such a good place!
– Rodney C.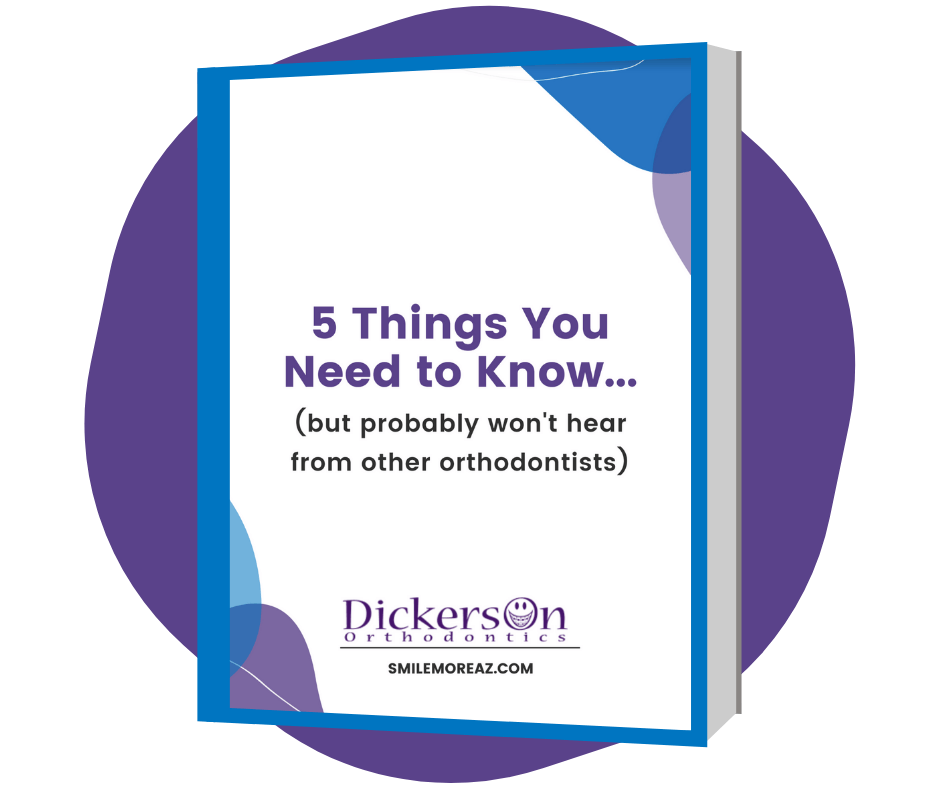 5 Things You Need to Know
But Probably Won't Hear From Other Orthodontists In Phoenix
Avoid missing out on better treatment and faster results for your smile by knowing these 5 things that most doctors never mention. Get this short, free guide today and walk into your first appointment confidently. Plus – find out how to finish treatment 2x faster than average orthodontic treatment, with fewer appointments too. Here's what else you'll get:
Do more appointments actually mean better results?
How to feel 75% less discomfort during treatment
The inside scoop on the true cost of Invisalign vs. braces
Invisalign FAQs
How much does Invisalign cost?
Quick Summary: Quality Invisalign treatment for most cases of Invisalign typically costs between $6,000 – $7,000 in Phoenix and most other areas of the United States.
Most of our Invisalign patient cases at Dickerson Orthodontics are between $6,000 – $7,000. There are complex cases that require more, and some rare simple cases that require less, but most patients land in this range for standard Invisalign Phoenix treatment.
For more, get a complete guide to Invisalign Cost and see how it compares to other popular treatment options.
How long does Invisalign treatment take?
Ready to hear something shocking?
The average treatment length in the United States for standard braces & Invisalign is 22-24 months. Nearly 2 whole years!
Even worse, studies clearly show that many patients begin to lose motivation and commitment in treatment around 12 months – only halfway through the average treatment.
You deserve better. So at Dickerson Orthodontics, we've done something about it.
Instead of waiting 22-24 months for your straight teeth and winning smile, you can get fast braces and Invisalign smiles in closer to 12 months at Dickerson Orthodontics.
To find out how to you can own your winning smile 2x faster, get a free consultation today.
How much is an initial Invisalign Consult at Dickerson Orthodontics?
It's free! We believe getting your winning smile ought to be as easy and accessible as possible, so we've made initial consultations completely free. That's right, we've done away with fees altogether so that there is no cost for you to find out how you can get your biggest, brightest, healthiest smile.
Just click here and let us know that you're ready to see your winning smile, and we'll show you a 3D-image of what your winning smile can look like when you're done with treatment.
Are Invisalign aligners painful?
Aligners do take a short time to get used to. Oftentimes patients report minor discomfort when starting a new aligner set. At Dickerson Orthodontics, the same technology we use to accelerate your tooth movement also helps to reduce the amount of discomfort you feel.
After a short adjustment period, many of our patients even forget they are wearing their Invisalign aligners.
Are there eating restrictions with Invisalign?
None! Aligners can be completely removed for meals, drinking wine, and sipping coffee – or other colored beverages. That means you can eat completely normally. No need to skip popcorn at the movies, ice in your drink, or wine with the ladies.
What is Invisalign exactly?
Invisalign aligners are a series of custom-made clear plastic trays – imagine mouth-pieces. They move your teeth in small, pre-defined increments to achieve straight teeth and winning smiles. There are many different aligner brands, but Invisalign is the most advanced and well-known. Many people use 'Invisalign' interchangeably with clear aligners – sort of like Kleenex is used with tissues.
Invisalign aligners can be removed to eat or brush your teeth and are virtually invisible while you are wearing them.
Am I too old for Invisalign? Is my child too young?
You're never too old to get your winning smile! As long as your teeth are healthy, Invisalign is a great option for you.
Children should wait until most of their permanent teeth have come in. Invisalign is very effective in helping to encourage healthy growth and development of jaws and dental arches.

Invisalign is already the most advanced aligner in the world. With us, it's also the fastest, simplest, and most comfortable.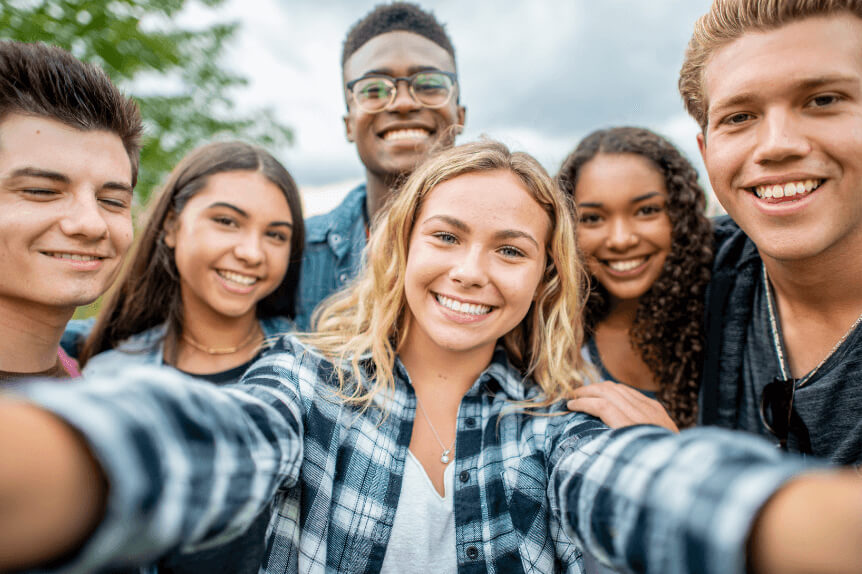 Save time with fewer appointments
Virtually invisible at normal conversation distances
Easy to remove and eat what you want
Over 5 Million winning smiles worldwide
Finish treatment 50% faster than standard Invisalign and braces
Own Your Winning Smile
Free Invisalign Consultation
Fill out the form below to get your free Invisalign consultation in Phoenix and choose which of our offices is most convenient for you. You'll receive a before and after smile simulation, a personalized treatment plan, price information, insurance support, and more.
Your health is important to us. In response to COVID-19, we've established robust disinfection systems throughout all our offices. We'll do our best to accommodate your special needs or requests.