Damon Braces get a lot of hype, but are they really all that? Will you end up paying extra for the brand name? And what's truly the best type of braces for your actual smile results?
Dental braces can sometimes be confusing, overwhelming, and difficult to maneuver. There are so many options it can leave you wondering which type of braces are right for you or your child. We'd like to help.
Here's everything you need to know about Damon Braces in Phoenix.
What Are Damon Braces?
One of the biggest complaints when it comes to traditional braces is how uncomfortable they can be. Traditional braces use little elastic bands to help secure the metal wires that connect the brackets.
Unfortunately, these elastic bands can cause added tension on your teeth. The added tension usually increases your discomfort and tooth soreness.
Damon braces on the other hand, are designed with a patented slide mechanism that is designed to help relieve the tension by giving the metal wires more freedom of movement.
More flex in the wire means less discomfort for you.
Like traditional braces, Damon Braces are available with metal brackets. Damon System braces are also offered in a clear option which many patients find appealing because of the more discreet look.
Are Damon Braces Good?
If you're asking, "Are Damon braces good?" It's a great question!
At Dickerson Orthodontics we are proud to be Damon System certified and offer both clear Damon Braces and traditional metal options as well. .
Having said that, sometimes there are better options for your unique case than Damon Braces.
Clear Damon braces in particular have some drawbacks that it's important you know about in advance. While they are more discreet, they're also more likely to break and can make your treatment take a little longer.
At Dickerson Orthodontics, we'll match you with the treatment option that works best for your specific case. Get your free consultation today and avoid wondering about which type of braces is best for you. We'll help you know with confidence.
For patients who request particular treatment options – like Damon Braces – we'll always work to accommodate requests whenever it makes sense for your needs.
Whichever type of braces treatment at Dickerson Orthodontics you choose, here are the results you can count on:
See results 2x faster than average braces treatment elsewhere
Save hours of time with fewer appointments
Enjoy greater comfort and more discreet solutions
Get world-leading care and high quality results
Make dental hygiene easy during treatment
Do Damon Braces Work Faster?
Treatment times with Damon Braces will vary depending upon two main factors:
Your unique case.
Which doctor you go to.
At Dickerson Orthodontics, patients regularly complete treatment up to 2x faster than the average treatment time at most other doctors in Phoenix.
The Damon team has proven that Damon braces work faster than their traditional counterparts. But here's the part: when you use Damon braces at Dickerson Orthodontics, your treatment will be even faster than a normal Damon patient with a similar case to yours.
At Dickerson Orthodontics, you'll get your winning smile faster AND enjoy fewer appointments, too. Faster results with fewer interruptions to your calendar? Yep, you heard that right!
Your initial consultation is completely free. We have multiple locations in the greater Phoenix area, so the few appointments you do have are even more convenient.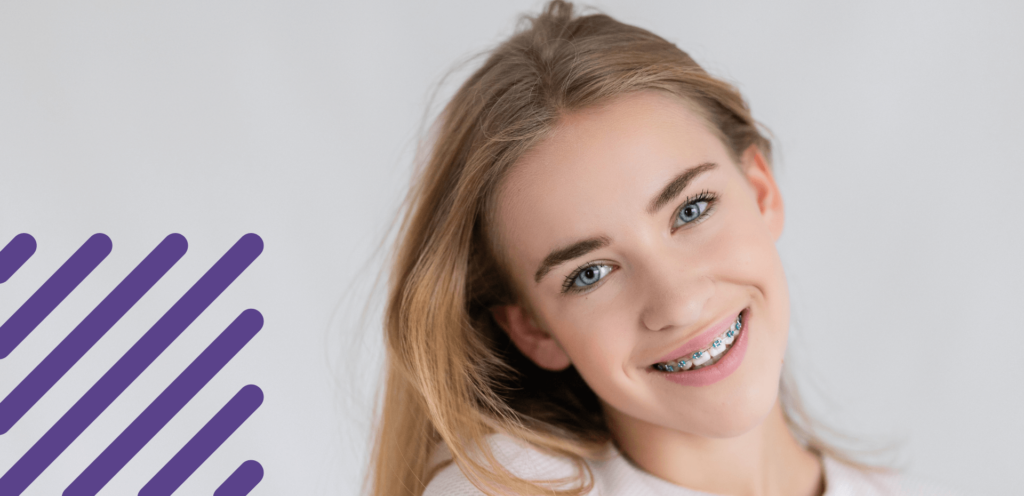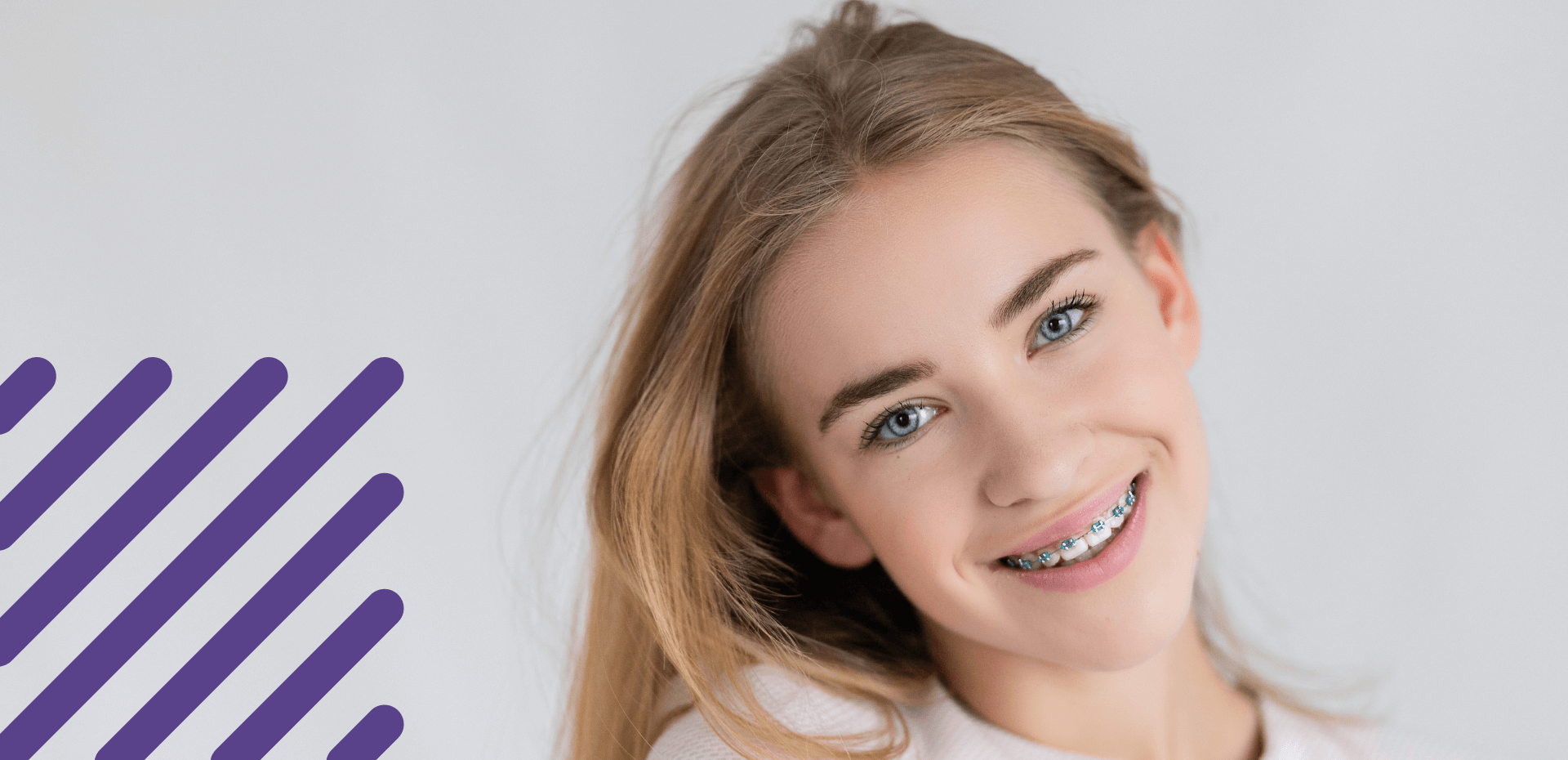 Are Damon Braces Expensive?
We've got a straight answer for you right away: quality braces treatment in the United States typically will cost you about $6,000 – $7,000. The cost of Damon Braces will vary depending on what doctor you go to, but at Dickerson Orthodontics, most patients end up paying about $6,000 – $7,000 for standard treatment with Damon Braces, too. So no more or less than other treatment options.
Although cost is very important, be careful with how much weight you put simply on the money aspect of cost alone.
There are other important factors that have just as much hidden impact on your braces cost, and can significantly influence the quality of treatment you receive. We've got you covered there, too.
What are the key factors that impact the price of Damon braces?
The complexity of your treatment
The expertise of your doctor
These are the two main elements that influence the price of braces, and a big reason why you'll generally only find really big ranges of costs for braces online. When you're making the decision about where to begin your Damon Braces treatment, it's important to keep these two factors in mind.
We recommend that you only trust a price from an orthodontist who's seen in your smile in person.
Are Damon Braces Better Than Invisalign?
There are two key comparisons for you to make when deciding between braces and Invisalign:
Braces vs Invisalign
Clear Braces vs Metal Braces
Braces vs. Invisalign
Braces could be right for you if your goal is to start treatment as soon as possible. It can occasionally take Invisalign aligners 6-8 weeks to be ready for you to begin treatment. In most circumstances, we can begin your braces treatment on the day you say "yes".
Compliance is often something we discuss in regards to braces treatment. If you're a parent searching for the proper treatment option for your child, this is a big factor to consider.
Braces can't be removed which means they're always at work, unlike Invisalign which can be removed and only works for you when you wear it regularly.
For most people, one of the biggest considerations is price. While braces and Invisalign are fairly comparable today, it can also depend on the doctor you go to, as well as the severity of your treatment.
Make sure to find an orthodontist who will give you a straight answer about the prices of both braces and Invisalign.
If you'd like to continue reading about Braces vs Invisalign we have a full comparison article, a complete guide to Invisalign Cost, and guide to Braces Cost, too.
Clear Braces vs. Metal Braces
There is one big advantage to clear braces over metal braces. Clear is more discreet than metal. For people looking for a more invisible braces solution, clear braces make a significant difference.
However, clear braces do also come with some disadvantages:
Due to clear braces being made out of a weaker material, the brackets for the braces are bigger to make up for their reduced strength.
Because of the weaker material, the clear braces are also more susceptible to fracturing.
It is fairly common for treatment time to be prolonged for patients who wear clear braces vs. metal braces treatment times.
Due to the chemical bonding of clear braces, when a chip occurs in the braces it can be noticeably more uncomfortable to remove the clear brackets than it would be for metal braces.
For more information read our full blog post covering Clear Braces vs Metal Braces.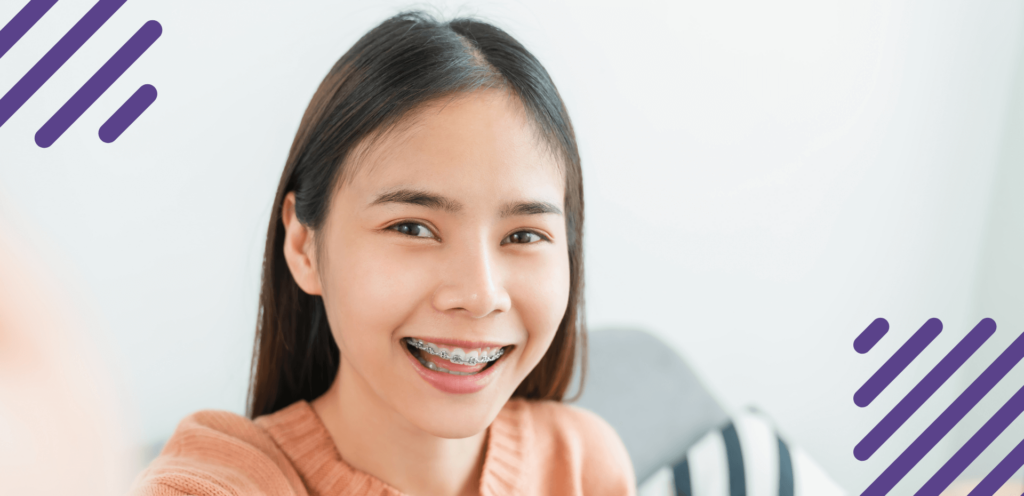 Damon Braces in Phoenix – Conclusion
There are many factors to consider when finding the appropriate treatment option. You deserve answers to all your questions before you pay for treatment. We want to help.
At Dickerson Orthodontics, your initial consultation is completely free. Get your consult appointment reserved today and we'll help you figure out which treatment option is the right one for you.
Plus, you'll learn how most of our patients finish treatment twice as fast without paying twice as much (it's competitive to what you would pay elsewhere for half the results).