When it comes to your smile, finding quality care is not something you want to cheap out on. But if you're like us, you probably don't want getting your best smile to cost you an arm and a leg either. That makes it pretty important to get a good answer to this particular question: How much are braces with insurance?
If you're ready to own your best smile, but want to make sure you're getting the most value for your investment possible, this post is for you.
Keep reading to find out how much braces typically cost, what you can expect to save with insurance, what braces cost without insurance, and how you know if you have insurance.
Cost of Braces
Most places will give you a price range for braces that is so broad that it's not very helpful.
Yes, braces with insurance and without can be a huge range. You can see an estimated range of costs for braces as large as $1,800 – $8,000, or even more. Some orthodontists charge as much as $10,000 and beyond for standard treatment. 
But the truth is that those big ranges can be very misleading for you, and most patients in Phoenix fall into a much more specific price range.
Here's a real range for you: braces for the majority of our patients generally cost between $6,000 – $7,000 without insurance.
(Yep, that includes Damon Braces, too.)
You might be able to find practices that charge less, but keep in mind, you generally get what you pay for – and you only have one smile.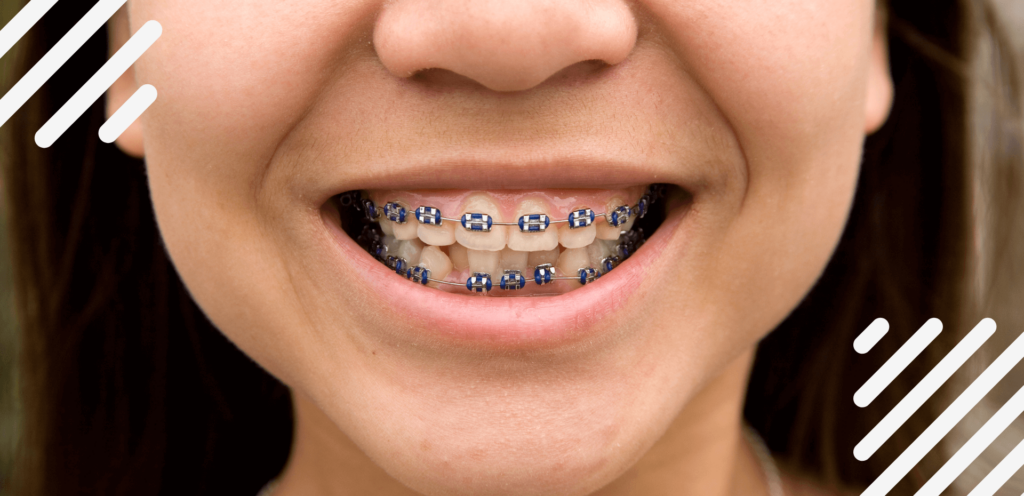 How Much Are Braces With Insurance?
If your insurance has orthodontic coverage, the average braces insurance covers about $1,000. Some people might get up to $1500, but that is rare. And keep in mind, your plan may cover less than average also.
(Humorously, the amount of insurance coverage hasn't changed since 1970.)
We recommend always checking with your insurance provider to confirm your coverage. Or come in for a free braces consultation at Dickerson Orthodontics and we will work directly with your insurance provider to confirm your coverage.
If you have the typical braces insurance coverage, you can expect for your cost of braces with insurance to be about $1,000 less than your total treatment cost.
Here's a Pro Tip – if you are thinking of joining an insurance plan to get the $1,000 coverage, you will pay about $1,500 in insurance premiums to the insurance company for that $1,000 benefit.
If you get your braces insurance coverage through a work plan or another source, that's great for you!
If you're paying for orthodontic coverage in your insurance plan out of your own pocket, it might feel nice to get that credit, but trust us when we say that you're probably overpaying for it.
Come in for a free consultation and we'll walk you through flexible payment options that fit your budget.
What's The Cost For Braces Without Insurance?
This part is pretty simple. Without insurance, the price you see ought to be the price you pay.
Each practice handles fees for treatment differently, so make sure the cost you're being quoted is an all-inclusive price for braces. (The same thing goes for your price for Invisalign.)
Quality treatment for standard braces cases will generally cost about $6,000 – $7,000. That's a reliable range for you to use in Phoenix. The main difference will be in the value you receive during treatment from practice to practice.
Of course, every person is unique, and cases do vary in complexity, so make sure to only trust a price from an orthodontist who has examined your smile in person.
How to Know if You Have Braces Insurance
Here's a really simple 3-step process for figuring out if you have braces insurance (If you want to save yourself headaches and time, feel free to skip straight to step #3):
Check your policy for orthodontic coverage and the amount covered in your plan.
If you're not sure, reach out to your insurance provider and ask them for clarity.
To make sure you're getting maximum coverage for braces insurance, schedule a free consult with us at Dickerson Orthodontics. We'll work directly with your insurance company to figure out how much coverage you're entitled to.
Conclusion
If you're paying for your insurance plan on your own, you might end up paying more in total to get part of your braces covered than if you were to just pay for the whole braces amount yourself.
If you receive insurance through work or somewhere else, braces coverage can be a great benefit of some plans. You might be able to get up to $1,000 of your treatment covered – without having to pay the hefty premiums yourself.
Always consult with your insurance provider to confirm your coverage before moving forward with treatment, or have someone consult them for you.
At Dickerson Orthodontics, we work directly with insurance companies for our patients to make sure they receive their total coverage benefit. Get your free consultation with us today and own your winning smile.