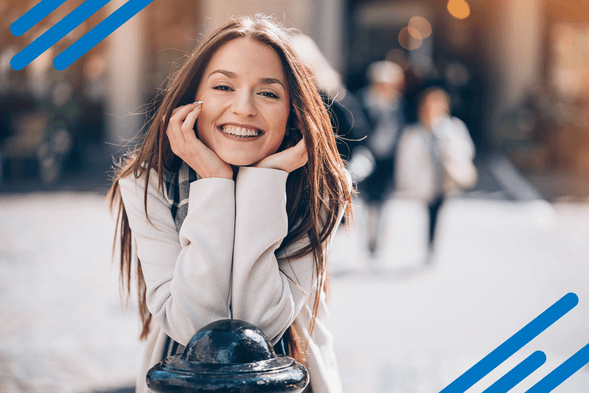 If you're wanting to know how to get braces in Phoenix, and what you should know before you do, you've come to the right place!
Getting braces can help improve your oral health and give you a more beautiful smile. There are a lot of benefits.
But before you take the plunge and make an appointment with your orthodontist, there are a few things you need to know about getting braces and how to get them.
In this post, we'll give you the full scoop on how to get braces, tips from the pros, and what to expect once you have them put on.
Whether you're just starting to do your research or are ready to schedule a consultation, keep reading for everything you need to know about getting braces!
How Do You Know If You Need Braces?
There are a few different ways to tell if you might need braces.
One way is to look in the mirror and see if your teeth are crowded or misaligned. Your dentist or orthodontist can be helpful here, too. They can take X-rays and look at your teeth more closely to determine if braces are right for you.
But usually, you'll be able to see for yourself just by looking in the mirror.
Another way to tell if you might need braces is to pay attention to how your teeth feel. Do your teeth hurt when you bite down? Do they feel sharp or jagged? If so, then braces may help to alleviate your discomfort.
Getting a free consultation with your orthodontist is a good idea in these cases. Their expertise and knowledge will be invaluable to you, and they may be able to help you avoid serious long-term pain (and expenses).
If you're not sure if you need braces, the best thing to do is always consult with a professional. They will be able to help you make the best decision for your smile and know exactly how to get braces.
Seeking a professional opinion doesn't have to cost you, either. At Dickerson Orthodontics, we offer free initial consultations at all 4 of our Greater Phoenix locations – Phoenix/Paradise Valley, Chandler, Scottsdale, and Peoria/Arrowhead.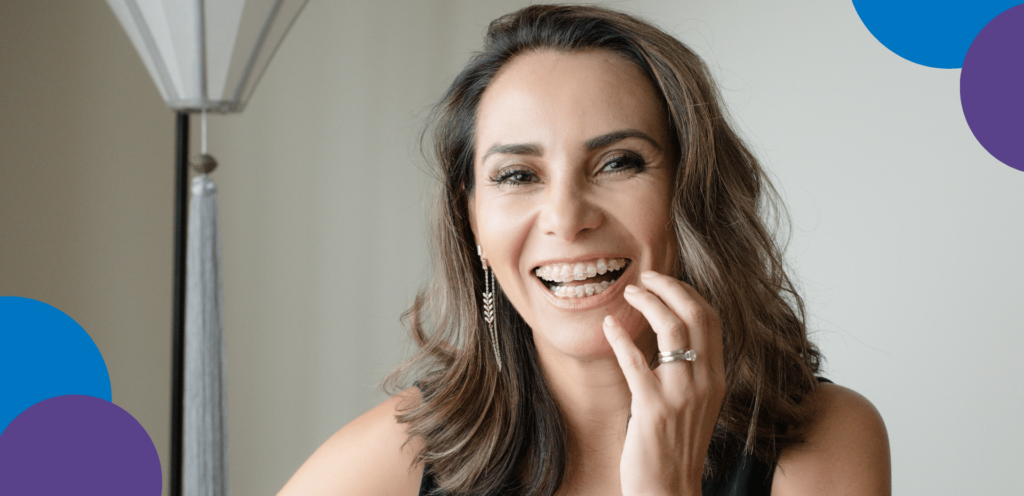 Why Are Braces Good?
There are many reasons why someone might choose to get braces. Braces can improve your oral health by making it easier to keep your teeth clean and preventing tooth decay.
They can also help to correct bite problems and jaw misalignment, which can lead to pain and difficulty chewing. In addition, braces can give you a boost of self-confidence by giving you a straighter, more attractive smile.
If you are wondering how to get braces, the first step is to talk to an orthodontist. They will be able to look at your teeth and see what kind of braces would be best for you.
There are a lot of different types of braces, so it is important to do your research and find the type that is right for you. Remember, getting braces is a big decision, so make sure you weigh all of your options before moving forward.
How to Get Braces in Phoenix
Getting braces put on can be as simple as three steps. Here's how to get braces in Phoenix, AZ:
Step 1 – Get a Free Consultation
First, schedule a consultation for an orthodontist to examine your teeth. Never trust a price from a doctor who hasn't seen your teeth in person. You're probably going to end up disappointed there.
Many doctors charge for your initial consultation, but don't worry, you can avoid that. There are plenty of great doctors who offer free initial consultations. At Dickerson Orthodontics, Dr. D is a world-recognized orthodontist and we still offer free consultations.
You deserve to know exactly what you're signing up for before you're forced to pay for it, so make sure you're getting a free consultation. It's a simple step, but it makes all the difference for your results.
Step 2 – Get a Complete Treatment Plan
In your initial consultation, make sure you receive a complete and detail treatment plan from your doctor. You deserve to walk away with all the details of your treatment.
Unfortunately, not every doctor shares the same amount of information with you during a consultation. Some may say they'll send you details after. That's fine for some treatment information like your price, payment options, what's included, and other practical elements like these. But not for your treatment plan.
Make sure you're receiving a treatment plan directly from your orthodontist, not their staff. It ought to be detailed, personalized to you, and cover the complete length of your treatment. Don't settle for less. You ought to walk away confident there is a plan that fits your needs.
The best way to get braces in Phoenix is to find an orthodontist who will give you the time you deserve to explain your personalized treatment plan to you and to answer all of the questions you may have.
Step 3 – Finish Treatment + Own Your Best Smile (up to 50% faster)
After step 1 and 2, you're well on your way to your best smile. But there's one more key step. And many people overlook it. Avoid this mistake. It'll cost you in time and money.
Many people assume that the steps how to get braces are basically the same at ever orthodontist, including how long their treatment will take.
It's not true!
The average treatment time for braces patients in the United States is currently about 2 years.
Most patients at Dickerson Orthodontics finish their treatment 50% faster than that. Yep, that's right – you can finish treatment up to 2x faster than it would take you elsewhere just based on the orthodontist you choose.
We've got more details for you on this later in the post, but for now, here's the best part: our patients get all this extra value for a competitive price to what they'd pay somewhere else for results that take twice as long.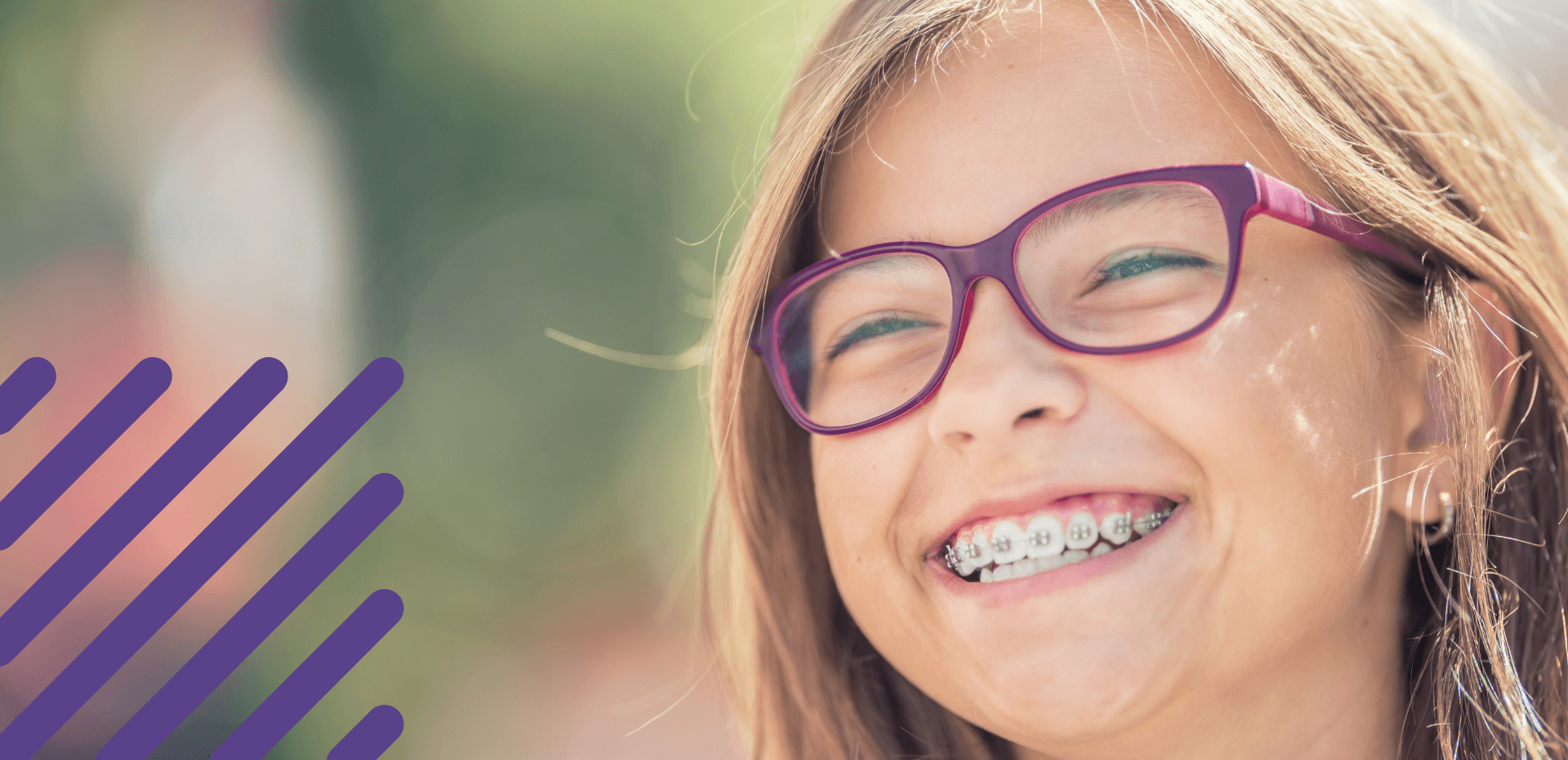 Can You Get Braces On Your First Appointment?
The answer is maybe. If you have a specific problem that needs to be addressed, such as crowding, your dentist or orthodontist may be able to place braces on your teeth during your first visit.
However, if you need a more comprehensive treatment plan, it is likely that you will need to come back for a second appointment to get the braces placed.
Here's how you'll get braces if comprehensive treatment is the best fit for you:
Get brackets and wires put on your teeth. This is usually done at the first appointment.
About a week later, the archwires are put in and connected to the brackets.
You might be able to get your braces on your first appointment, but it is more likely that you will need to come back for a second visit. But don't worry – it is quick and easy, and you'll be able to smile with straighter teeth soon!
Is It Painful To Get Braces Put On?
Braces are not painful. You may feel a little discomfort when the brackets and wires are first put on your teeth, but this should go away within a few days. In some cases, you may need to take over-the-counter pain medication for a day or two after getting braces, but this is rare.
How Much Does It Cost To Have Braces?
Most patients pay between $6,000 – $7,000 for comprehensive braces treatment. It can be less if you have a minor case, and other times it can be even more depending on the complexity of your case. Every dentist and orthodontists has their own approach to costs and some doctors charge much more for treatment.
Some insurance plans may cover a portion of the cost of braces, so it's important to check with your provider. If you don't have insurance or if your plan doesn't cover braces, there are several financing options available to help make the cost more manageable.
Talk to your orthodontist about payment plans or ask about discounts for paying in cash. No matter what your budget is, there is a way to get the braces you need!
Why Are Braces So Expensive?
Braces are a necessary treatment for many people with misaligned teeth, but they can be expensive. Keep in mind, though, that often braces can end up saving you a lot of money and discomfort in the long run. When tooth crowding and pain goes on for too long, and can lead to seriously painful (and expensive) issues.
There are a couple factors that contribute to the cost of braces.
The first factor is the material used. Braces are made from high-quality materials that are strong and durable. They need to be able to withstand the force of your teeth moving into their new position. This means that braces are not the cheapest product to manufacture.
The second factor is the labor involved in putting braces on your teeth. It takes a lot of time and skill to put braces on correctly.
Lots of patients decide to choose the treatment option that feels like a bargain before treatment. But trust us, you'll be much happier if you pick the option where it feels like a bargain after your treatment.
There are a few ways to reduce the cost of braces. One way is to get them through your dental insurance. Many dental insurance plans cover at least part of the cost of braces. Another way to reduce the cost is to pay up front.
A third way is to find an orthodontist with flexible monthly payment plans. At Dickerson Orthodontics, we'll work with you to determine the interest-free payment that works best for you.
Despite sometimes feeling expensive, braces are a worthwhile investment. They can significantly improve your smile and your oral health. If you are looking how to get braces, talk to us about how to make them more affordable.
How Long Is The Process Of Getting Braces?
The time may be different for each person, depending on your case. Most people get braces for about 2 years in the United States. But here's the great news: at Dickerson Orthodontics most of our patients finish treatment 50% faster than the average time their case would take elsewhere.
Here's 3 simple steps to follow for how to get braces 50% faster than average treatment times:
Get a free initial consultation (Only free at certain orthodontists)
Receive a complete treatment plan (Dr. D has over 20+ years expertise)
Finish braces treatment (50% faster than average at Dickerson Orthodontics)
Getting braces takes time, but it can take a lot less time at Dickerson Orthodontics. Up to half the time. A straighter, winning smile is a lot closer than you might think.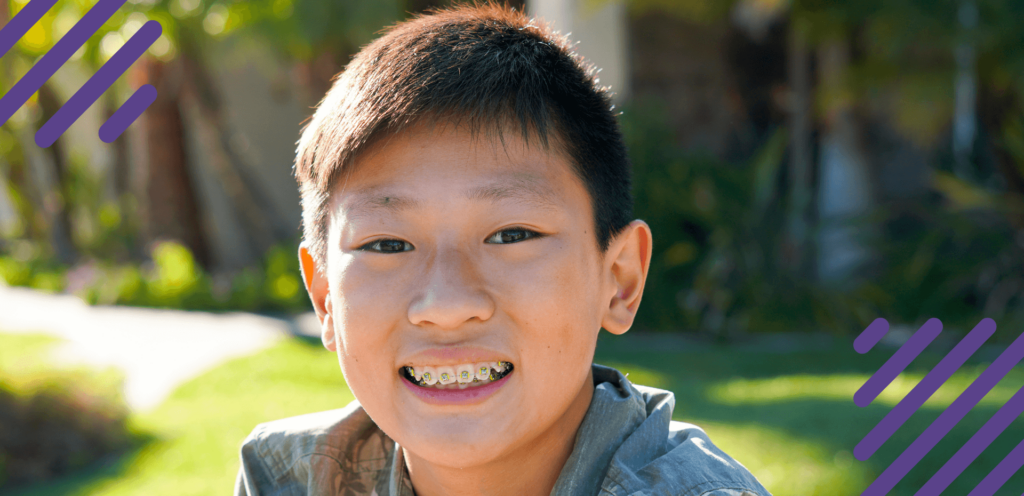 How to Get Braces – Conclusion
If you're on the fence about getting braces, now you know all the key things about how to get braces to make the best decision for you.
Remember, the best way to find out if braces are right for you is always to consult with an expert. They will be able to tell you if there are any specific problems with your teeth that need to be addressed and can give you an estimate of how much the entire process will cost.
At Dickerson Orthodontics, we don't just help you know how to get braces that will work for you – we match you to the treatment option that's best for your case. (Yes, that includes Damon Braces.)
If you choose well, you'll love your smile and finish treatment feeling like you got a bargain. Schedule a free consultation today and let us help get you started on your journey to a straighter smile.