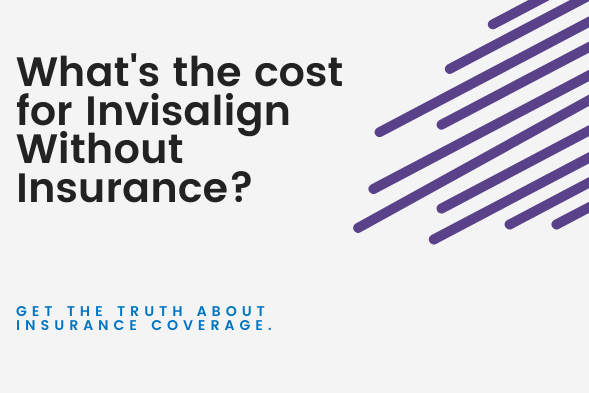 If there's one question we can count on someone investigating Invisalign asking it's, "What's the cost for Invisalign without insurance?"
And usually, that's quickly followed up by, "And how do I know if I have Invisalign insurance coverage?"
Both are great things to ask, and we want to help. Insurance can feel very complicated and unclear. We're here with the answers you need to make the best Invisalign decision for you.
Orthodontic Insurance Coverage
To make Invisalign insurance coverage make sense, we have to start with typical orthodontic insurance coverage. Not all health insurance plans include orthodontic coverage, so the first thing to do is check to see if your insurance does.
If you have orthodontic insurance, the average coverage is about $1,000. Some have up to $1,500 of coverage in their insurance policy, but that is rare.
(Humorously, sadly, the amount insurance pays hasn't changed since 1970.)
Now, before you go upgrade your insurance policy to claim that $1,000 of savings before you start treatment, there's a very important pro tip you're going to want to hear. You won't find it many places online. But it fits better in a little bit, so keep reading to avoid missing out.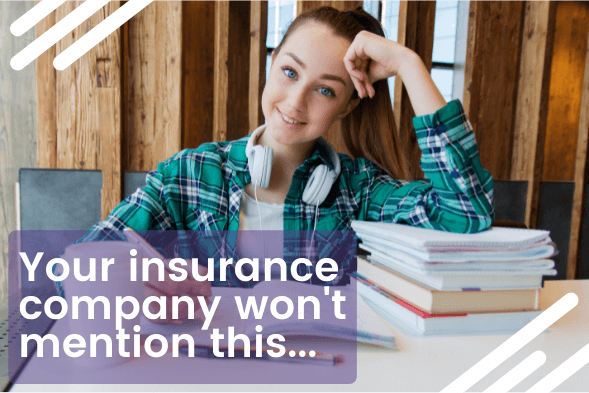 Invisalign Insurance Coverage
Before you figure out the cost for Invisalign without insurance, you're probably wondering first how much you could save with insurance.
The answer is, for most policies, you pay more in total insurance premiums than you receive as a benefit.
Here's where the pro tip we promised you earlier comes in – if you are thinking of joining an insurance plan to get the $1,000 coverage, you need to know that you will usually end up paying about $1,500 in insurance premiums to the insurance company for that $1,000 benefit.
So, while it sounds nice to get $1,000 of insurance coverage on your Invisalign treatment, you're actually paying more than that to the insurance company in most cases.
If you receive health insurance covered by your employer with orthodontic coverage included, congrats! You get the upside of orthodontic insurance without overpaying in premiums for the benefit like many others. We'll help you get your full benefit.
The True Cost for Invisalign Without Insurance vs. With Insurance
Now that you've got the full background on Invisalign insurance coverage, let's tackle the actual cost for Invisalign without insurance.
For quality Invisalign treatment for standard cases (what most patients typically require), the price usually ranges somewhere between $6,000 and $8,000 in most areas of the United States, including Phoenix.
Many people don't realize Invisalign costs are now very similar to the average cost of braces treatment for standard cases, too. Invisalign doesn't cost significantly more today like it used to.
Of course, each case varies in complexity, so only trust a price for treatment from a doctor who has seen you personally. (Read our Invisalign Cost guide for more.)
Without Invisalign insurance, you'd pay the full amount yourself. With it, you may get up to $1,000 covered under your policy. If you're really fortunate, $1,500. But remember, you're probably paying about $1,500 in premiums (yearly) for that right to save $1,000 on treatment.
Here is the breakdown for a typical case:
| | $1,000 INSURANCE BENEFIT | WITHOUT INSURANCE |
| --- | --- | --- |
| Treatment Fee | $6,500 | $6,500 |
| Insurance Pays | -$1,000 | – 0 – |
| You Pay | $5,500 | $6,500 |
| You Pay for Insurance | $1,500 | – 0 – |
| Total You Pay | $7,000 | $6,500 |
Important Note: Again, if you have orthodontic insurance and your employer pays for it, that's great! The math for you turns insurance in your favor. We will help make sure you get your full benefit.
How to Know Your Cost for Invisalign
The best thing to do, if it's easily accessible, is check your health insurance policy to see if it includes orthodontic coverage. If it does, you know you're covered. Now, it's simply a matter of understanding how much coverage you're entitled to.
If it's not clear to you, or if it's not clear if you have orthodontic coverage, we are happy to verify for you.
At Dickerson Orthodontics, we'll work with your insurance company directly to make sure you are getting the maximum amount of coverage your policy allows. We'll also help you to understand exactly what you'll be able to save upfront before you ever pay a penny for treatment.
With us, you'll never be surprised by price. You can go through treatment confidently.
Conclusion
The cost for Invisalign without insurance is much more comparable to other orthodontic treatments – like braces – than many people realize at first.
Even if you have insurance coverage, you'll save the same amount on treatment with Invisalign as you would with braces. There's no advantage to choosing braces or treatments besides Invisalign.
At Dickerson Orthodontics, we work with our patients providing flexible payment plans and terms that work for you because we believe everyone ought to own a winning smile. We want to help you get yours.
Get a free consultation today at any of our 4 locations in the Greater Phoenix area – Phoenix/Paradise Valley, Chandler, Scottsdale, or Peoria.