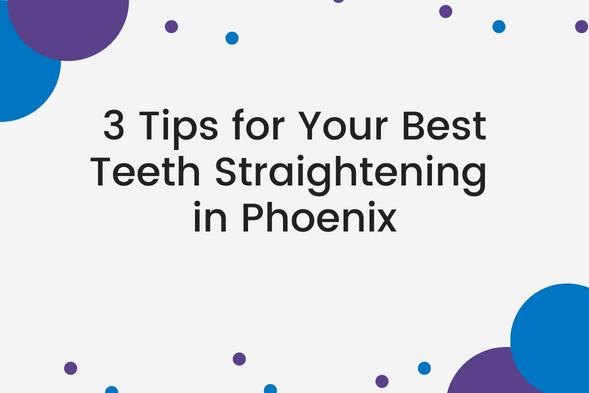 Teeth straightening can improve your oral health, self-esteem, and confidence. It can also save you a lot of money and discomfort when you do it proactively.
Getting your teeth straightened proactively looks like a serious deal when you compare it to the expensive surgeries and painful treatments that are required for people who put it off.
That said, it's not always simple to know if you're getting the best treatment and deal you can. There are so many orthodontists who specialize in teeth straightening in Phoenix alone, it can feel overwhelming to know how to choose who will be best for you.
We're here to help. When you keep your focus on only the most important things, the best orthodontist for you can feel a lot simpler to find. So in this post, we'll tell you the keys to finding the best teeth straightening in Phoenix.
With these three tips, you'll be on the fast track to owning your very best smile.
3 Pro Tips for Your Best Teeth Straightening
1. Flexible Payments & No Hidden Fees
Whether you want to wear traditional metal braces or Invisalign clear aligners, you ought to be able to know with confidence what it will cost you.
Unfortunately, it often doesn't work this way. Many times patients think they know what they will pay for teeth straightening, but end up paying more with additional fees and services along the way.
You deserve better. Orthodontic treatment should be about getting your best smile at a fair price, not getting ripped off.
That's why at Dickerson Orthodontics, there are no hidden fees. Zero.
You'll receive interest-free, flexible payment options that will make your teeth straightening affordable for almost any budget.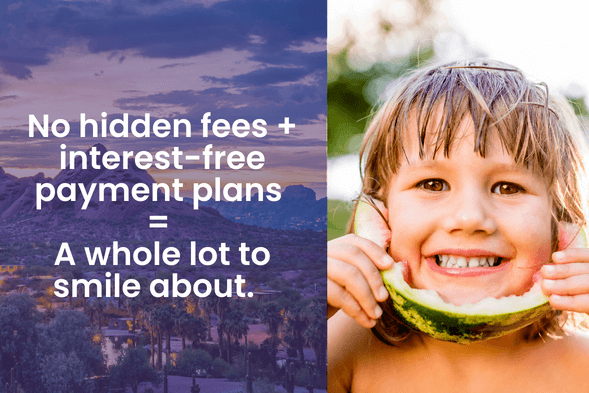 Make sure you choose an orthodontist who truly offers no hidden fees and flexible payments – so you can be sure that the price you're quoted is the price you'll pay.
If you're considering teeth straightening, come in today for a commitment-free, absolutely free consultation. We'll talk you through all of your treatment options and what we recommend for you – all for no cost.
You'll walk away with an exact cost for your treatment and a promise of no hidden fees.
Additional Resources about Invisalign & Braces Cost:
2. Find an Orthodontist Who Saves You Time With Fewer Appointments
If you are interested in straightening your teeth but dread the idea of spending hours in the orthodontist's chair, this tip is for you.
Your time is valuable, and if you ask us, orthodontists should do everything possible to honor the value of your precious time. Sadly, the average number of appointments for patients in the United States is actually increasing.
The average number of appointments patients sit through for treatment in Phoenix and other parts of the United States is 24. 24 appointments! That's a lot. And like we said, it's going up.
So if you truly want the best teeth straightening in Phoenix, it's key to find an orthodontist who's committed to saving you time with fewer appointments.
It's the difference between costing you hours, even days, worth of time over the length of your treatment or keeping that time for yourself.
At Dickerson Orthodontics, Dr. D is a leading voice worldwide for faster orthodontic treatment and he's located right here in Phoenix. You'll benefit from his knowledge and expertise by saving lots of your time.
Unlike average patients in the United States and Phoenix who average 24 appointments during treatment, patients at Dickerson Orthodontics average only 11 appointments.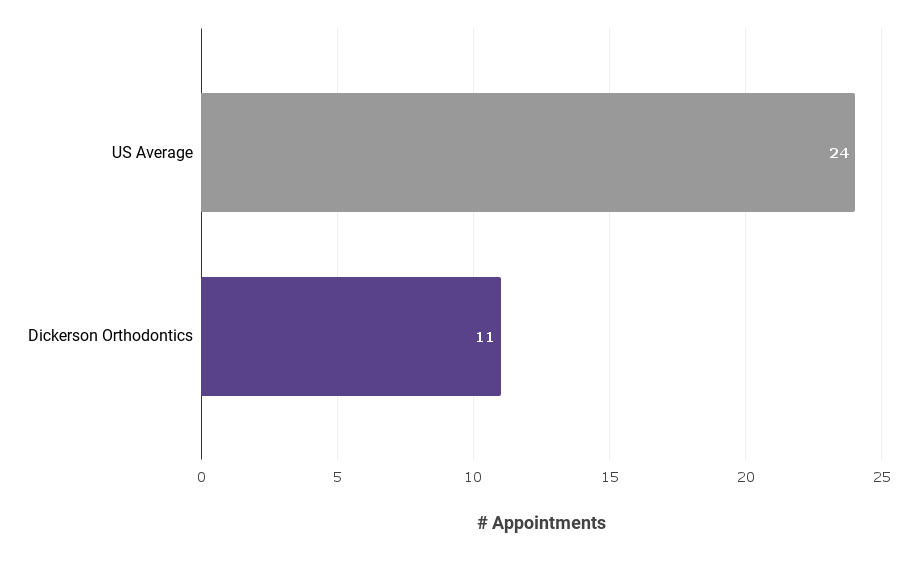 That's less than half the appointments – with the same great results (or, really, better). Each check-up appointment lasts at least 40-45 minutes, and that's not even counting the drive time, the cost of vacation days or sick days from work, or the cost of having to take your kids out of school.
Each appointment costs you a lot. And that's why it's key to find an orthodontist who saves you as many as possible.
3. Use OrthoPulse
Most patients have never heard of OrthoPulse, but this clinically-proven device can save you a ton of time and reduce your discomfort.
Using OrthoPulse at home for only 10-15 minutes a day will have you seeing a noticeable difference in your smile in no time at all.
It's a huge reason why patients at Dickerson Orthodontics own their best smile 2x faster than average patients in Phoenix and they experience up to 75% less discomfort along the way. It's true!
This at-home teeth straightening system is clinically proven to be effective, affordable, and easy to use. At Dickerson Orthodontics, it's included in your treatment at no extra cost.
OrthoPulse uses gentle pulsating light to gradually and gently move your teeth into their ideal position.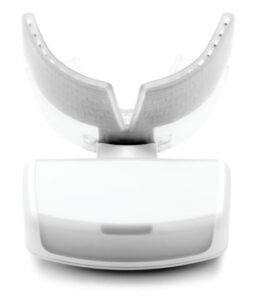 The best part about OrthoPulse is that you can use it in the comfort of your own home. There are no messy wires or brackets to deal with. You simply wear the mouthpiece for 10 minutes a day and let the pulsating light do its job.
Best Teeth Straightening in Phoenix – Conclusion
If you're looking for the best teeth straightening in Phoenix, following these three tips will guide you there.
At Dickerson Orthodontics you get all three, plus one-on-one care and focus from our world-class expert Dr. D.
If you're ready to own your winning smile and save on time and costs while you get there, orthodontic treatment at Dickerson Orthodontics is for you.
Get a free consultation today and see how you can own your winning smile 2x faster with much less discomfort and far fewer appointments. Find out how affordable your treatment can be with flexible financing and interest-fee payments.