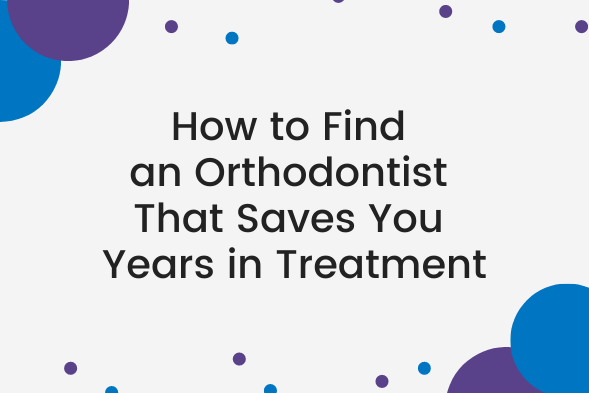 If you could get the same great smile you expect and do it in fewer appointments, would you do it? What if I told you it's completely possible?
We all have crazy, busy lives these days, so whenever we can reduce the amount of school or work missed and take a few appointments off our plates, it is a nice bonus.
As you start your search to find an orthodontist near you, there's something that's very important for you to know:
Most orthodontists are great people who treat patients with respect and kindness. But many of them are operating with treatment methods that are way behind the times.
The technology behind your smile treatment has vastly improved over the last 2 decades, and yet many doctors use essentially the same treatment approach from 20 years ago.
Knowing where each doctor on your search list fits will let you avoid tons of time and hassle in appointments, and many extra months (if not years) in treatment.
At Dickerson Orthodontics, we're one of the world's leading clinics and experts when it comes to faster treatment and doing it in fewer appointments. In fact, Dr. D has lectured across the US, Europe, and Asia to other orthodontists on these subjects.
In this post, we'll show you what to look for so that you can find an orthodontist in Phoenix you're confident will deliver great results.
You shouldn't have to juggle your entire schedule week after week and sit through years of appointments just to get your best smile. It's entirely possible to get the same great smile results that take years many places in much less time.
Keep reading to learn how you can find an orthodontist that saves you time and join the growing number of patients in Phoenix who are enjoying faster orthodontic treatment.
Find an Orthodontist: The One Big Thing
There's one big thing to look for to help you find an orthodontist who's right for you. And it's really easy to ask about without tipping your hand at all.
Just ask: How frequently do you typically see patients during treatment?
Nearly all doctors will give you an immediate answer without thinking much of it because appointment intervals are something they've been taught from school to handle in a standardized way.
Lots of doctors recommend appointments as frequently as every 6 weeks. Many more orthodontists use 8-10 weeks.
That's the old, traditional answer.
Today, it's completely unnecessary and can be detrimental to your treatment for you to come in for appointments that often – not to mention a huge cost of valuable time for you.
At the very least, attending appointments that frequently will almost certainly slow down your treatment.
The answer from orthodontists you want to look for is at least 12-14 weeks for appointment intervals. If it's more frequent than that, you're almost certainly wasting your time and might be actively slowing down your treatment.
Longer intervals between appointments are really more of a present-day best method for treatment. More frequent appointments are the old way – when dentists had to see your smile in person to monitor progress and catch anything that needed to be corrected because of the technology being used.
Today, technology has vastly improved and those methods are completely unnecessary for great results.
Your orthodontist can monitor your tooth movement at a pixel level without you ever leaving home. Find an orthodontist who's done the homework and knows that fewer appointments actually produce better results for patients today.
How You Benefit from Fewer Appointments
What are all the benefits of fewer appointments? We're glad you asked!
1 – Fewer Appointments
Let's start with the obvious one – you enjoy fewer appointments. And when you find an orthodontist like Dr. Dickerson, you get this perk without any reduction in your quality of treatment.
Yep, that's right, way fewer appointments and you enjoy the same great results. It's a win-win.
And it gets better…
2 – Faster Smile Results
Not only do you get the same end results of patients who sit through tons of appointments, but many times your results will also come faster. We'll explain.
Many orthodontists schedule appointments so frequently with patients because it's the way things have been done forever. What that means is that, often, your treatment becomes dependent on another appointment in order to make big progress.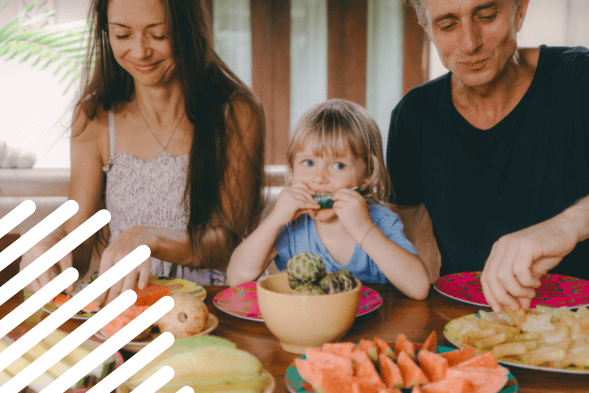 3 – Shorter Overall Treatments
In the big picture, faster results mean your treatment time is usually a whole lot shorter.
A quick example: recent studies have shown that the average orthodontic treatment time in the United States is 24-27 months. There are an average of 22 appointments over that time period – 22!!
Here's what's possible when you find an orthodontist who offers fewer appointments: most of our standard treatment patients at Dickerson Orthodontics finish their treatment in closer to 1 year. For the majority of patients, if you follow our directions, you can be done in as little as a year.
That can be an entire year less in treatment for the same great results. If that sounds great to you, get a completely free initial consultation, too.
4 – Take Back Control of Your Time
Your time is valuable. You deserve a winning smile without having to sacrifice all of your available time and money to make it possible.
That's why we've invested so much in research and designed a treatment process that works for you. We just believe that's what all orthodontists should do for you.
Whether it's Dickerson Orthodontics or somewhere else, we hope you find an orthodontist who offers you fewer appointments and allows you to take back control of your time.
How to Find an Orthodontist: Conclusion
Finding an orthodontist who saves you time ought to be simple. In Phoenix (and Chandler, Scottsdale, or Peoria), it is.
Avoid wasting your time, energy, and investment in traditional orthodontic treatment that forces you to sit through long appointments with slow progress and long average treatments.
At Dickerson Orthodontics, you'll find an orthodontist who is an expert in delivering great results fast to patients of all ages. Dr. Todd Dickerson (or Dr. D as we all call him) is a world-leading expert in the area of faster treatment and he's located right here in Arizona, in your backyard.
Get a free consultation with us today, and see how quickly you can own your winning smile. You might be surprised…